Ideal Accommodation recommendations for your next vacation.
Choosing the ideal accommodation for your next Bonaire vacation doesn't have to be difficult. Our recommended accommodations may help you narrow down the search. Whether you are planning well in advance or for next month, check out the list below, and you may find the perfect place for your next visit.
The Bellafonte Luxury Oceanfront Hotel
The Bellafonte Luxury Oceanfront Hotel offers stunning views of the Caribbean Sea. Choose from a studio, three types of suites, or even a Penthouse, depending on your needs. The modern apartments are equipped with everything you could need on your vacation, and there's also a beautiful dock leading into the stunning water of Bonaire. Whether you are a diver, snorkeler, or swimmer, the dock offers the perfect easy entry.
Black Durgon Inn
Black Durgon is a small, quiet inn located in the north of Kralendijk. The Inn offers ten rooms equipped with air conditioning and ceiling fans to keep you cool while relaxing after a fun-filled day. The outdoor lounge area offered a shared kitchen, where you can enjoy breakfast with your friends and chat about daily activities while you look at the calming blue water. The dock offers an ideal entry to Small Wall, dive site #25, for shore diving, snorkeling, and swimming.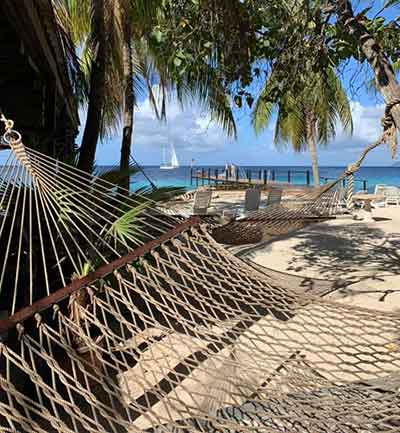 Boutique Guesthouse Casa Mantana Bonaire
Casa Mantana Bonaire is located just a couple blocks away from the beautiful blue waters on Bonaire and is within walking distance to many shops and restaurants. Casa Mantana Bonaire offers five beautifully designed studios and guestrooms with luscious greenery on each veranda. With an adults-only concept (21+), you can unwind and enjoy all that Bonaire has to offer in the quiet atmosphere.
Bruce Bowker's Carib Inn
Carib Inn is an small oceanfront resort located within walking distance of downtown Kralendijk. The resort offers a PADI dive shop on the premises, boat diving, and a swimming pool. With an onsite dock, you can easily enter Bonaire's beautiful Caribbean Sea, which is ideal for divers, snorkelers, and swimmers. If you have stayed here before, you know many of the staff have been working there for over 30 years! It's always nice to see friendly faces on vacation.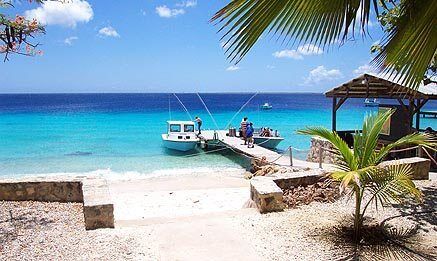 Djambo
Djambo Bonaire is an adults-only (16+) resort located just a few blocks from the ocean and within walking distance to town. The resort offers 17 colorful 1 or 2-bedroom breezy apartments, complete with fully-equipped kitchens and outdoor barbeque grills. The large Magna pool offers the ultimate relaxation after an exilherating day on Bonaire. There's even the Djambar onsite that guests can enjoy.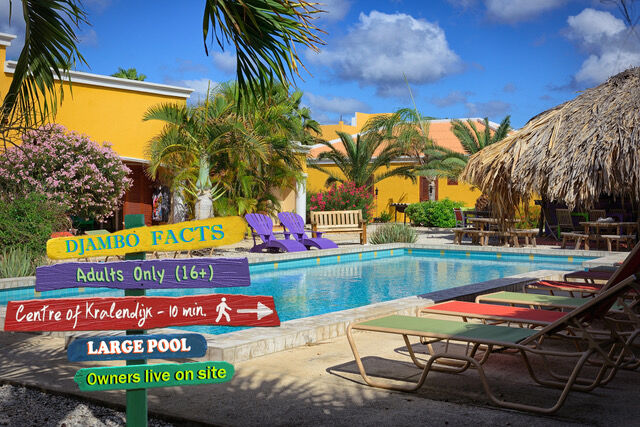 Sand Dollar Bonaire
Sand Dollar Bonaire is located in the north part of Kralendijk. This resort is oceanfront and boasts a stunning layout. Each apartment is privately owned and fully equipped with ammenities. No matter which apartment you book, you always have a stunning ocean view thanks to the zigzag layout. With a PADI dive shop on the property, you can easily gear up and go for a dive from the sandy entrance or the dock. The location is ideal as it is far enough away from the main part of Kralendijk but still within walking distance of a few restaurants and shops.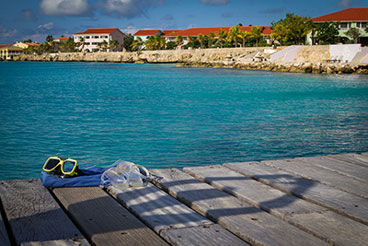 Whatever your needs may be, you are sure to find the ideal
accommodation
on Bonaire for your next vacation to paradise.
(Source: Bonaire Insider)