Bonaire's museums tell a story of the past.
Museo Mangasina di Rei
Kaminda Rincon
An old restored plantation house with an indoor museum display of tools, household items, and furniture.
Tanki Maraka Heritage Park
Kaminda Rincon
An open-air walking trail through the site of a U.S. military base during World War II.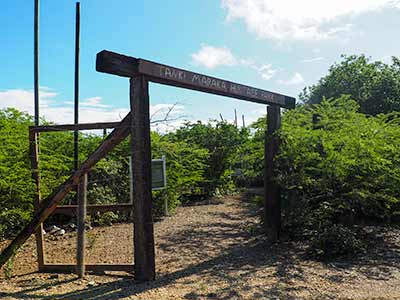 Terramar Museum
Archaeological and Historic Museum
Kaya J.N.E. Craane 4, Kralendijk
+599-717-0423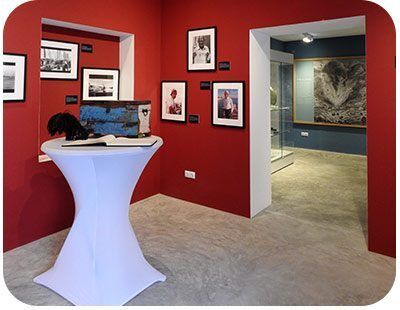 Bonaire Museum of National History
Kaya Julio C. van der Ree #7
Open 10:00 AM to 4:00 PM Thursday through Saturday, or when cruise ships are in port.
Museo Bonaire
Kaya J.N.E. Craane 34
Artifacts, architecture, shells, myths, literature, and history as well as works of local artists.
Museo Chich'i Tan
Kaya Milon #4, Rincon
+(599) 786-6420
A museum showcasing local musical instruments and Bonairean artists, housed in a historic home which is over 130 years old.  Open the first Sunday of every month with live performances of local musicians, arts and crafts, and also from 10:00 AM to 3:00 PM on Tuesdays, Thursdays, Saturdays, and Sundays.  Free entrance, but donations are welcome.
Museo Real Rincon
 Kaya Rincon, across from Rincon Center
Outdoor museum showing such things as cactus fences and lime ovens.
Museo Washington Park
 Kaya Gilberto R.E. Herrera (entrance of the park)
Shows the history and nature of Washington/Slagbaai Park
Museo Kadimo
Kaya Sofaya 13, Rincon
Historical home including artifacts, photos, and even videos. To visit call George Thode at 785-0018
Museo Archivo
Extra Newspaper building, Kaya G.F. Betico Croes
 +(599) 717-8482
Collection of works, lectures, videos, books of Bonaire history and culture. To visit, call Bòi Anton at Extra.
Museo di Belua
Kaya G.F. Betico Croes 6
Jenny Reina created a garden of whimsical life-sized dolls. There is also a shop for local crafts.
For information on dialing a Bonaire phone number from off-island, see the Phone page.