Tanya Deen
Tanya Deen, originally from Louisiana in the USA, has been living on Bonaire since December 2016. She is a PADI Master Scuba Diver Instructor and enjoys underwater and bird photography.
Tanya first visited Bonaire for a one-week holiday in August 2016. During her stay, she fell in love with the island and knew Bonaire was home. Four short months later, she quit her job at the Pentagon, sold her house, and moved to Bonaire to become a Dive Instructor. Soon after settling down, she accomplished her goal of becoming a dive instructor and never looked back.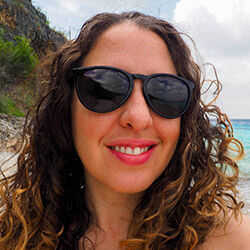 Tanya was featured on HGTV Caribbean Life 'No Regrets on Bonaire,' Season 9 Episode 8. She was also featured in DIVE Magazine's Winter 2019 printed edition for changing her life by overcoming a brain tumor and chasing her dream of becoming a dive instructor.
After a few years in the dive industry, Tanya decided to try something new and has been the Owner and Editor-in-Chief of InfoBonaire and Bonaire Insider since May 2021. Even though life took an unexpected turn, Bonaire is still home.