Terramar Museum provides a glimpse into Bonaire's history.
Archaeological and Historical Museum
Terramar Museum takes the visitor on a journey through time to experience the history of Bonaire and the Caribbean in various ways. Through a combination of beautiful artifacts, fascinating stories, and fun interactive experiences, history comes to life at Terramar Museum.
Caribbean Timeline
The main exhibit provides a timeline for the Caribbean, detailing every important event for the region, looking back through millennia, and offers the visitor an easy-to-comprehend history. In the main exhibit's center, an animated floor exhibit gives a visual snapshot focusing upon major changes through the centuries.
Exhibits
From the main exhibit, one can wander through the side exhibits, each one detailing an epoch part of Bonaire's history. The use of interactive exhibits, sound, wall displays, and traditional displays keeps one's interest.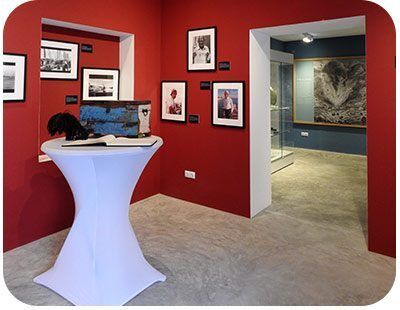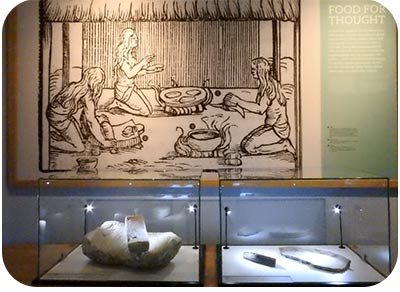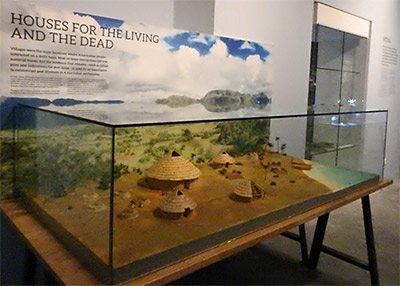 Gallery Exhibit
The upstairs gallery exhibit provides information about a bleak time for Bonaire, and for the Caribbean in general, when slavery was still in practice.
Visit Terramar Museum during their open hours.
The museum is open Monday through Friday from 9:00 AM to 2:00 PM.
Cost of Admission
Admission is $10.00 per person, $5.00 for Bonaire residents, and children under 12 are free. A guided tour of the museum is available for $20.00.
For additional information, contact the museum by telephone at +(599) 780-4327.
About Terramar Museum
Bonaire's Terramar Museum opened in August 2016 and is located at Kaya J.N.E. Craane #24 in Kralendijk, just behind the Terramar Shopping Mall on the oceanfront promenade.
For information on dialing a Bonaire phone number from off-island, see the Phone page.