Bonaire's final weekend of Carnival 2023 has ended.
This past weekend, locals and visitors enjoyed Carnival 2023. After taking a two-year break, many people were excited to join the celebration! Of course, the final weekend of Carnival (Karnaval in Papiamentu) is technically a four-day weekend, with a main event each day.
Saturday's Parade in Rincon
If you attended both parades on Saturday and Sunday, you definitely noticed a difference in the costumes. Saturday's parade was in Rincon, and while it was beautiful, the different groups either wore a portion of their outfit or a different outfit altogether. Either way, most groups chose to downplay their costumes for a reason. It's like a sneak peek for the main event the following day in Kralendijk!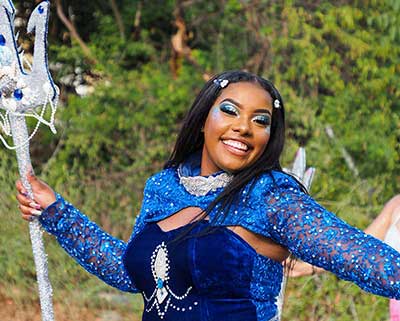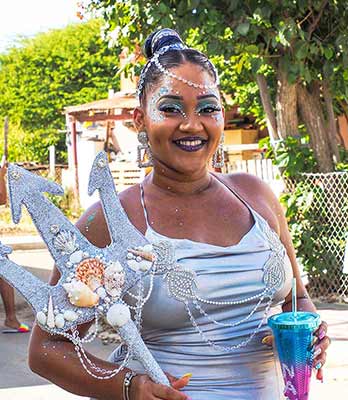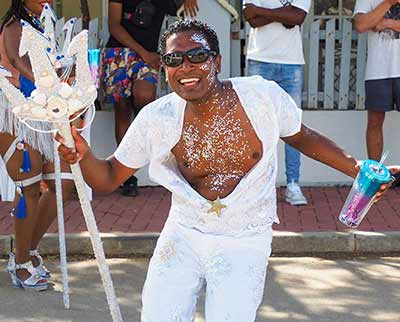 Sundays Parade in Kralendijk
Sunday's parade in Kralendijk is typically a six-hour event during the day. If you have seen the Carnival parades before, you know it moves VERY slowly and only completes a single loop of the route over the six hours. Not only is this to ensure the groups are not walking miles and miles, but to allow for pictures, dancing, and refilling of drinks.
Since Carnival hasn't occurred since 2020, this year was extra special to many locals and visitors. As usual, the costumes this year did not disappoint. They were bright, colorful, flowy, and oversized. The costumes were filled with sequins, feathers, and other items tied to each group's theme. The smiling faces in the groups were accentuated with glitter and sparkly stones, especially around the eyes. There were also some stunning face paintings in a few of the groups.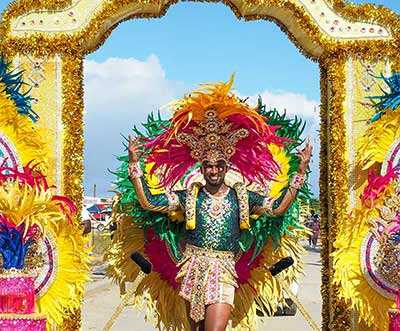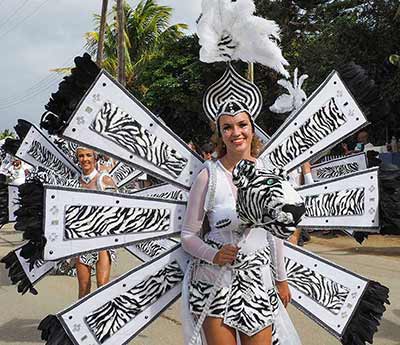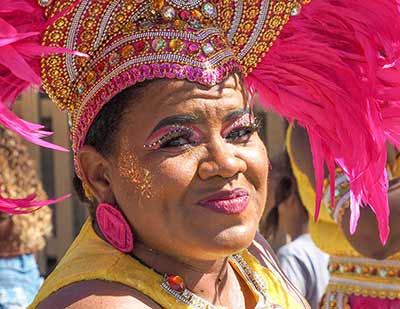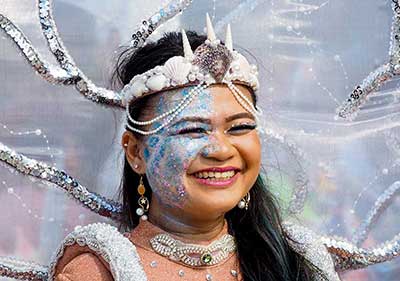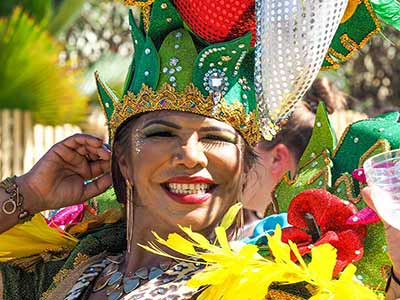 The final night of Carnival 2023.
Last night was the final night of Carnival 2023, with a replay of the Grand Carnival parade that began at 8 PM and ended at midnight with the burning of King Momo at the Stadium. During the night, many people enjoyed the festivities, dancing in the streets, and taking photos and videos. And, of course, the crowd also joined in to show off their dance moves as the parade slowly passed. As the music continued to blare from the speakers, everyone was in a party mood!
As the night went on, more and more people started dancing to the music. I sure am glad me and my friend Kelly stayed. We ALMOST called it a night after dinner, but we waited to see King Momo burn. And let me tell you, it was worth it! WOW, what a show!
Enjoy the video of the final parade and burning of King Momo below. I apologize in advance if parts of the video are shaky, but I was one of the people in the crowd that couldn't stop dancing!
(Source: Bonaire Insider)